A Healthy Glow with DOCTOR BABOR CLEANFORMANCE
CLEANFORMANCE is DOCTOR BABOR's new clean cosmeceutical skincare line that blends clean beauty, plant-based ingredients and the powerful precision formulas of DOCTOR BABOR.
Featuring prebiotics and probiotics, CLEANFORMANCE products help balance and restore the skin's microbiome for a vibrant, healthy-looking complexion. The collection includes sustainably sourced Red Maple Bark, sourced from the Quebec Forest, that acts as a powerful antioxidant to improve skin's elasticity and resilience.
With our safe, high-performance, and cosmeceutical formulations BABOR is committed to using ingredients that either directly benefit the health of your skin or support the integrity of their formulation.
CLEANFORMANCE combines BABOR's commitment to transparency, sustainable production and packaging, and highly effective natural ingredients. ​Safe. Performance. Made in Germany.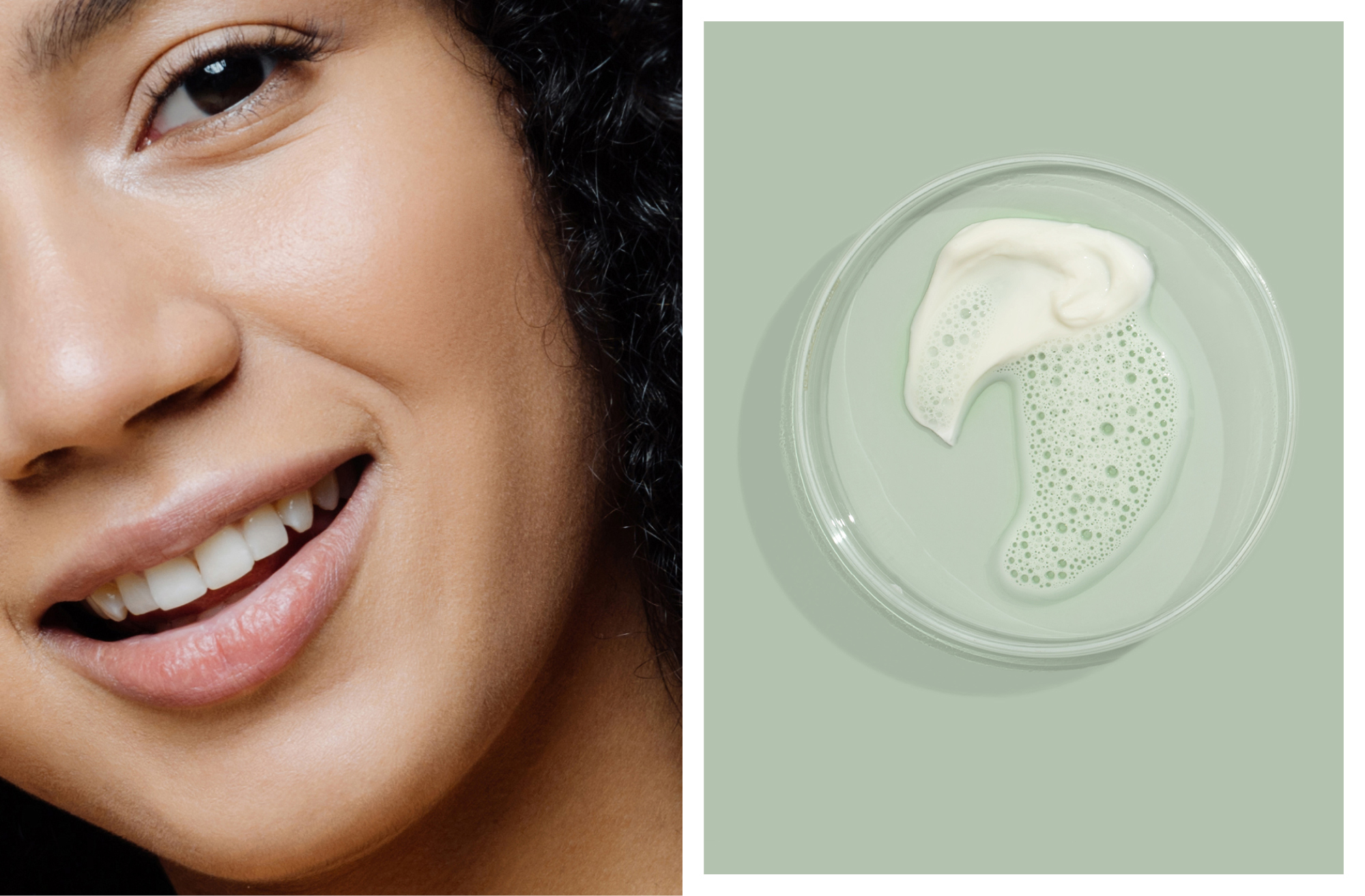 #BABORLovesOurPlanet
At BABOR we have created our own, strict standards of what we call clean beauty: CLEANFORMANCE products are completely free from parabens, silicones, microplastics, mineral oil, gluten, lactose, synthetic fragrances, PEGS, phthalates, and sulfates (SLS, SLES, ALS) - on top of the 1,300 banned substances identified by the EU. It's about safety – for the user and for the environment as we are committed to outstanding quality, sustainable development and the conscientious use of resources.
As an eco-conscious and 100% Climate Neutral brand, BABOR has a committed approach to Sustainability that translates directly into every step of BABOR's process - from our green manufacturing and packaging to our naturally derived and sustainability sourced ingredients. CLEANFORMANCE utilizes over 95% naturally derived and 100% vegan ingredients, with 0% microplastics packaged in only recycled materials. Our outside packaging is made of 80% recycled paper. CLEANFORMANCE tubes are made from 30% recycled plastic, and creams and serums are packaged in 100% recyclable glass that shows content levels for complete brand transparency​.
For each DOCTOR BABOR CLEANFORMANCE product sold, BABOR will plant a tree in our BABOR Forest near our company headquarters in Aachen, Germany.

Clean beauty is all about certainty – for the user and the environment; pure, "honest" products. It is defined by products that are created and produced without any toxic ingredients that can be harmful, and cause irritation. Incidentally, that's nothing new for BABOR: BABOR has focused on transparency and safe, clean, natural performance since its foundation in 1956.
For BABOR, clean beauty means maximum transparency, maximum reliability, and maximum performance. The new DOCTOR BABOR CLEANFORMANCE line transforms these attributes into a unique product range. The ingredients are formulated down to the milligram to ensure that the best results are achieved in the safest way possible. Just like all BABOR products, they are made in Germany and Europe is very advanced when it comes to "clean beauty." The European Cosmetics Directive (EU 1223/2009) regulates the use of major cosmetic ingredients such as UV filters, preservatives, and colorants. And the list of banned substances (Annex II) currently includes more than 1,300 substances. At BABOR, we always adhere to these regulations. In the US, for instance, there is no official list. There the focus is on regulation through the market by monitoring finished products.

DOCTOR BABOR CLEANFORMANCE is the first product to combine less with more: "free-from" and maximum performance. DOCTOR BABOR CLEANFORMANCE is vegan and free of gluten, lactose, silicone, parabens, mineral oils, microplastics, and synthetic fragrances. It also contains up to 98% of natural ingredients.
Free Shipping on all orders