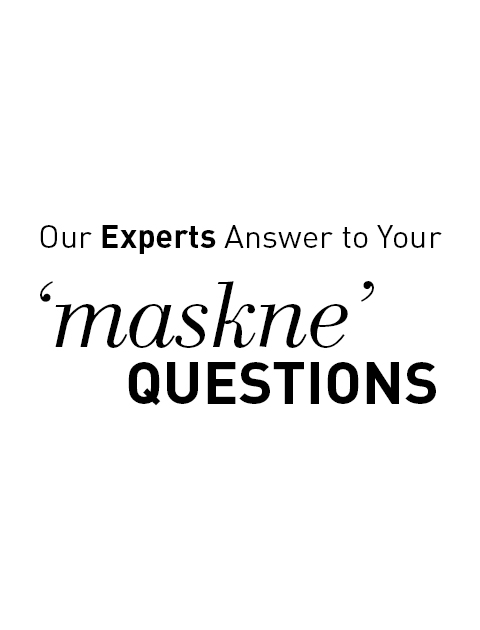 What Causes Maskne?
Breakouts may occur due to a buildup of make-up, natural oils, and perspiration under the fabric of the mask especially in the areas where the mask has contact with the skin. The pores can become congested and blemishes can begin to form.
In addition, as the mask traps the breath it can create a warm, moist environment which bacteria finds favorable to reproduce thus increasing the potential for breakouts.
How Can You Treat It?

Regular exfoliation of the skin will help to clean and decongest the pores and moisturizing the skin not only helps to maintain hydration but works as an additional protective barrier between your skin and the PPE mask. It is important to strengthen the skin's natural protective barrier so that it can fight off the bacteria and help maintain a balanced clear complexion.
To help prevent this bacteria and dirt build up it is essential to wear a clean mask each day or change the mask during the day if activity is in hot humid conditions.
Free Shipping on all orders